BAG. Journal of Basic & Applied Genetics

Journal of the Argentine Society of Genetics
BAG. Journal of Basic and Applied Genetics is an open access electronic journal that publishes original contributions in Spanish and English -with no processing charge for authors- related to all areas of Genetics in a broad sense, including Human, Animal and Plant Genetics and Cytogenetics, Human Genetics, Medical Genetics, Animal Breeding, Plant Breeding, Molecular Genetics, Mutagenesis, Population Genetics and Evolution.
Contributions in related disciplines or areas (Biochemistry, Physiology, Systematics, among others) can also be considered if they contain information of direct significance for genetics in a broad sense. The objective of the journal, directed to researchers, professionals, and university professors and students, is to contribute to the advancement of disciplinary knowledge.
PERIODICITY
Two numbers are annually published per volume, in July (number 1) and December (number 2), and a supplement of number 1 with communications to the Annual Congress of SAG, with continuous periodicity.
AVAILABILITY OF PUBLISHED CONTRIBUTIONS, ACCESS AND REUSE POLICIES AND INFORMATION SERVICES
The journal is published in SciELO Argentina and in the microsite
https://sag.org.ar/jbag
. The archives are digitally preserved in the Institutional Repository of University of Morón, Argentina, where they can be directly accessed for public consultation (
https://repositorio.unimoron.edu.ar/handle/10.34073/100
). The on-line SciELO version (www.scielo.org.ar) is prepared with methodology developed by Projeto FAPESP/BIREME de Periódicos Eletrônicos.
All materials published in this site are open access and freely available. The complete journal (with covers) is also published in the web page of SAG, under the same policies.
The articles published in this journal are under the licence Creative Commons: Attribution – Non Commercial – Share equally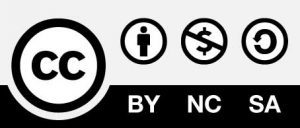 TYPES OF CONTRIBUTIONS
1.Original articles:
they must contain original research results neither previously published in any form, except preliminary (i.e., in a scientific event) nor submitted to other journals.
2. Reviews on topics of actual interest; they can be sent directly or by invitation.
3. Short communications: as the original works, they have to be completely documented, but should be no more than two pages long. This type includes descriptions/comments on methodologies, cultivar registration, molecular sequences, information on new software, among others.
4. Book reviews: of relevance for the discipline or a particular area, published within the last two years. They should be no more than half a page long.
5. Letters to the journal: they can include debates, view points, topics of actual interest, among others. They should be no more than half a page long.

Code of Conduct
The journal adheres to the Code of Ethics established by the Intenational Committee of Medical Journal Editors (ICJME). In compliance of this code, the journal will guarantee the scientific quality of the publications and the adequate response to the necessities of both readers and authors.

All contributions are subjected to detection of plagiarism. If either total or partial plagiarism (without the corresponding citation) is detected, the manuscript will not enter the editorial process, and the author will be immediately notified, with the reason of rejection.